We're a nonprofit improving human and environmental health in Guatemala.
Deforestation increases mudslides and devastates the soil, food security, and water sources in Guatemala. AIR recognizes the best way to help the people in this area is to improve the land where they live. While reforestation is a key way to assist, AIR has also developed a multi-dimensional approach beyond the obvious planting of trees. One of our goals is for projects to be self-sustaining, ensuring continuous growth within each community, long after AIR moves to new areas. We work closely with local farmers and train them in the practice of Regenerative Farming. AIR has been implementing this method for over 25 years—successfully training farmers, increasing food nutrition, improving the soil, and planting millions of native trees. We could not accomplish any of this without our caring donors.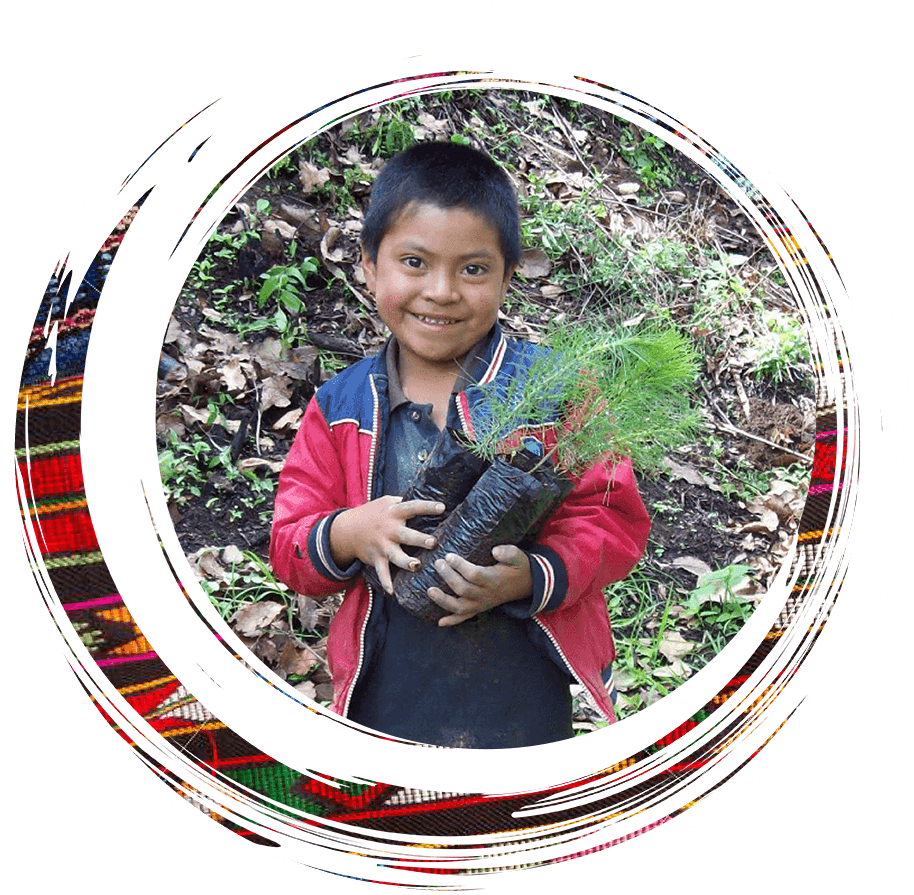 Over 5,000 farm families trained,
880 efficient stoves built,
and over 7 million trees planted and counting!
Experience

For over 25 years we have implemented our community-based 5 year approach with great results and success.

Transparent

92% of our funds and donations go straight to the field to implement projects and programs.

Local

We employ local professionals, use native trees and materials, build custom stoves and train farmers on their own land.
To love God then is to love nature. . . . When you work for nature,
you are working for the people—directly.
- Don Eladio Iquique, AIR's 1st Technician